Exchange and Mobility
Application deadlines
To study at UANDES during the first six months (March to July) the deadline is October 30th of the previous year. To study at UANDES during the second semester (August-December) the deadline is April 30th of the same year.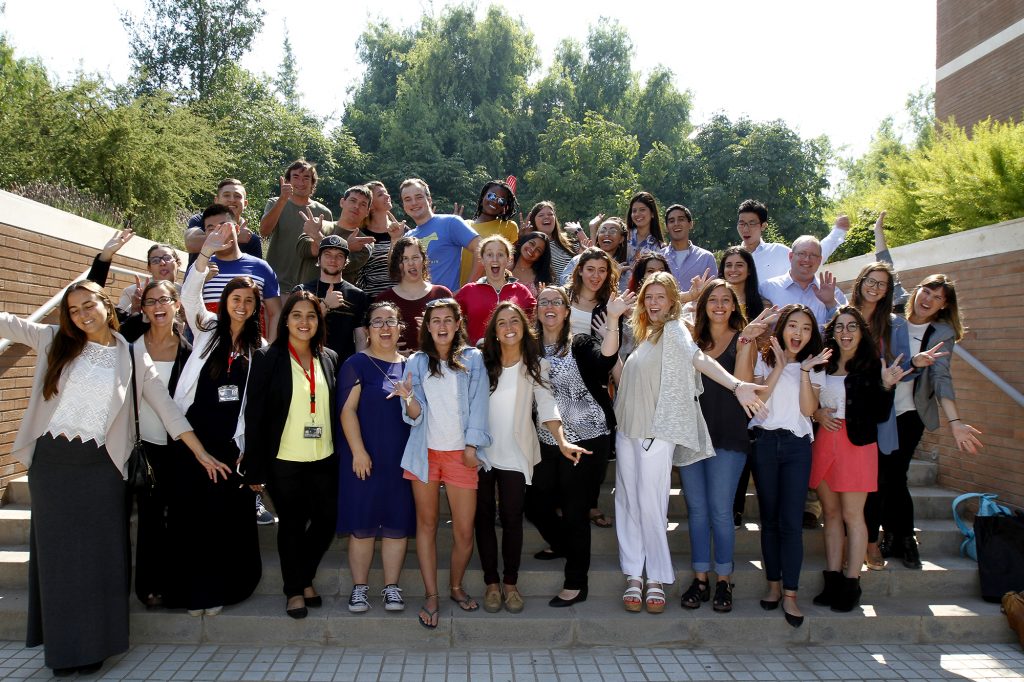 1. At your university
Contact the International Relations office.
Exchange: To find out if your University has agreement with us you can review the list of partner universities.
Study Abroad: If your university doesn't have an Exchange agreement, you may come as a study abroad student by paying for each course you take.
Take a look at the programs of each course you are interested in taking from the LAMA Semester Exchange Program that will be sent by María Ignacia Manzanares (incoming@uandes.cl).
Regular exchange: Students who apply to a regular exchange semester and whose native language is not Spanish, should certify Spanish proficiency that corresponds at least to an upper-intermediate level. The Home University can provide a language certificate for the student, which accredits that the student has done at least four-semesters of Spanish or equivalent.

UANDES Business Exchange Semester: Students applying to this business program completely taught in English do not need any command of Spanish, but do requires a B2 level of English proficiency.
2. Application
Application Form and Letter of Commitment.
To get all the information about courses' programs you need to contact María Ignacia Manzanares by email at incoming@uandes.cl.
For courses taught completely in English and Basic/Intermediate Spanish Course, check out our Course Catalog by clicking here. If you click on the courses names, you can see the full syllabus.
For the UANDES BUSINESS EXCHANGE SEMESTER you can download the brochure here. Once you have all your documents ready you need to send it as a PDF file to incoming@uandes.cl.
3. Prepare your trip
Only when you have received the letter of acceptance from the University de los Andes you can start to prepare your trip:

First go to the Chilean consulate in your country with the letter of acceptance to get the student visa. Foreign students who come to study at the Universidad de los Andes, have to arrive in the country with a student visa.
Get medical insurance with international coverage.
Check out the subjects that were accepted and their validation.
Documents for download (PDF):