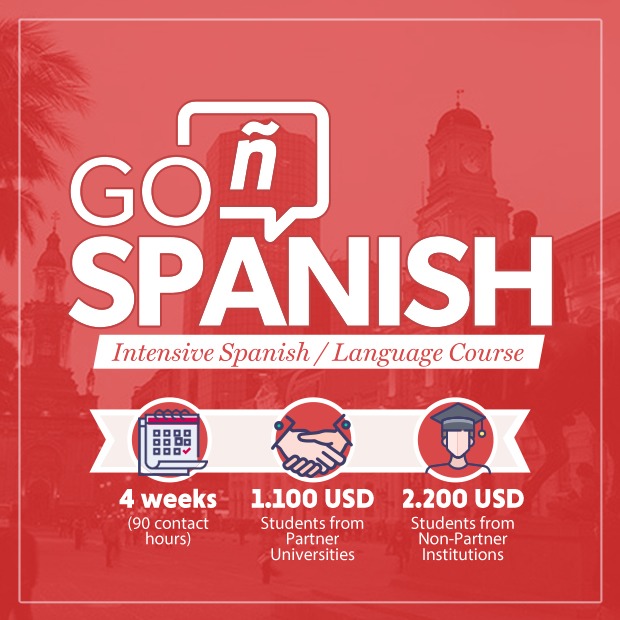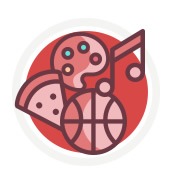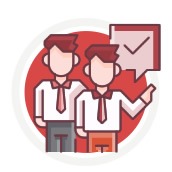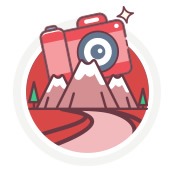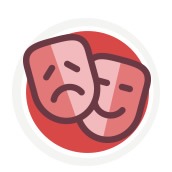 When?
January 2nd – 30th, 2020.
GO SPANISH PROGRAM
This intensive Spanish language course aims to improve the student's language competency as well as provide insight into Chilean and Latin American culture.
The academic content will be presented in four units of study that cover different areas and allow participants to get to know the country and the region while enhancing language skills.
LEVELS AVAILABLE:
A2: Basic Intensive Spanish Course.
B1: Intermediate Intensive Spanish Course
*The courses will only be imparted if the minimum required number of students is met.
UNITS AND CULTURAL VISITS
Unit I: Chilean Cuisine and Culinary Arts: Central Market and La Vega Market.
Unit II: Chile Origins: Visit to Precolombian Museum and Santa Lucía Hill.
Unit III: Chilean Recent History: La Moneda Presidential Palace.
Unit IV: Chilean Literature Pablo Neruda's House-Museum La Chascona.
DAILY ACTIVITIES
Lectures and visits are arranged Monday to Thursday from approximately 9:00 am to 13:30 pm.
Each week will follow a similar format. During the afternoon, students will normally have free time.
The programs will have a student coordinator or cultural immersion ambassador who will suggest and organize optional activities for the afternoons.
During the weekends, the group will have free time for personal and touristic interests.
ASSESSMENTS AND EVALUATIONS
The GO UANDES – Spanish January 2020 program is an academic credit course, which contains 90 contact hours in four weeks. This course stresses learning through experience.
This class will be student-centered, focused on a particular communication task for each unit.
The program evaluation will consider 3 items:
Participation (10%): In order to pass, participants must attend at least 90% of the lectures and activities.
Oral presentations (25%).
Homework and classwork (25%).
Spanish grammar exam (40%).
Students and young professionals of all academic backgrounds are welcome to participate in this program.
CREDITS
4 weeks (90 contact hours).
3 US Credits / 5 ECTS Credits.
PRICING
Students from Partner Universities: 1,100 USD.
Students from Non-Partner Institutions: 2,200 USD.
Waiver Program for partners. For example: 4 students coming to this program from the same partner university is equivalent to 1 UANDES student for either doing an exchange semester on the partner university or 4 slots for UANDES students in a short-term program.
| | | | | | |
| --- | --- | --- | --- | --- | --- |
| Students | Application and program fee | Tuition fee | Exchange short-term: semester-long | Short-term: short-term | TOTAL COST for the students |
| FROM NON PARTNER INSTITUTIONS | $550 USD | $1650 USD | N/A | N/A | $2200 USD |
| FROM PARTNER INSTITUTIONS Exchange | $550 USD | 4-week USD 550 | 4-week waived 3:1 | 1:1 | $1100 USD |
COMPREHENSIVE FORMATION
Students will have the opportunity to study through different learning experiences.
CULTURAL ACTIVITIES
CULTURAL VISITS ABOUT IMMERSION IN CHILEAN CULTURE:
Chilean General Culture.
Guided tour of La Moneda Presidential Palace, Centro Cultural La Moneda, and downtown Santiago.
Central Market and La Vega Market.
Cerro San Cristóbal and Teleférico-Cable Car.
Santa Lucia Hill, Bellas Artes Museum.
Lastarria neighborhood.
*Final cultural visits will be confirmed upon availability prior to the program.
EXCURSIONS AND SITE VISITS
During the program, students will have the opportunity to visit interesting places that are directly related to the main topics of the program. For example:
Mining Companies: Mining is one of the most important industries in Chile and its activities have economic and ecological implications. For that reason, it is important that our students visit a mining site to understand how it works and its effects on the economy, work and climate.
Innovation and tech companies: Chile has great innovative initiatives, sponsored both by the government through CORFO's Startup Chile program, and by private investing. Some of our biggest successes are Crystal Lagoons, The Not Company, Linio, and Cornershop. As such, getting to know how innovations succeed in Chile is a main objective in our programs addressing economy and innovation.
Vineyards: Wine is one of Chile's most important cultural and economic features, so visiting vineyards is a must-do for students coming for programs that engage both cultural and economic topics.
Mercado Central: A visit to the Mercado Central (Central Fish Market) helps students immerse themselves in Chilean culture and practice Spanish in an iconic landmark that perfectly represents typical Chilean culture and cuisine.
EXPERT INSTRUCTION
The students receive master classes from expert professionals with years of experience in their areas of work. The practical knowledge of these experts beautifully complements the theoretical classes provided by UANDES professors.
UANDES HOST UNIVERSITY
Learn about our University!
A YOUNG AND DYNAMIC UNIVERSITY
NATIONAL AWARDS AND RANKING
Ranked Top 3 in Chile according to the scores of students in the National Admission Test (PSU) 2019.
Ranked 1st in Chile and 3rd in Latin America for Innovation according to the SCIMago International Ranking.
First non-traditional university to be nationally accredited in all five areas by the Comisión Nacional de Acreditación (CNA).
RESEARCH AND INNOVATION
Interdisciplinary Research.
59 R&D projects awarded in the fields of: Biomedicine, Engineering, Dentistry and Education from 2011 to date.
60 technologies currently under development.
Technology Transfer success:
Cells for Cells: First biotech company in Chile that researches and develops therapies using adult stem cells.
Regenero: Company focused on developing cell therapies for degenerative diseases.
Día+: Platform for diagnosing reading and mathematics skills in students from kindergarten to fourth grade.
Strong collaboration with public and private sectors.
17 collaborations with national and international partnerships institutions.
AREAS OF STUDY
HEALTH: Dentistry / Physiotherapy / Medicine / Nursing / Psychology / Nutrition and Dietetics / Occupational Therapy / Obstetrics and Midwifery / Speech Therapy.
BUSINESS AND ADMINISTRATION: Business and Economics / Service Management.
ENGINEERING: Civil / Computer / Electrical / Industrial / Environmental.
HUMANITIES: Advertising / Audiovisual Communication / Education / Family Sciences / History / Journalism / Law / Literature / Philosophy.
FULL PROGRAM TAKEAWAY
Check out the full program services included here:
THE PROGRAM INCLUDES:
60 hours of Spanish immersion course program.
30 contact hours of cultural trips and academic activities.
Spanish Language Course (customized).
Online placement test.
Program materials.
Guided cultural activities in the city with the International Relations Office.
On-Campus facilities: library, gym, sports fields, and many others.
Full Wi-Fi connection on campus.
Program Orientation.
Lectures in English.
Guest speakers.
Campus Tour.
Welcome Coffee.
Typical Chilean Lunch and Activities.
Student coordinator or cultural immersion ambassador.
Program coordinator.
Academic Program counselor.
Farewell activities with refreshments.
Diploma ceremony.
TRANSCRIPT OF RECORDS FOR COURSE APPROVAL
At the end of the course, students will receive a certificate of attendance from Universidad de los Andes and a transcript of records if required for validation at their home universities.
SCHEDULE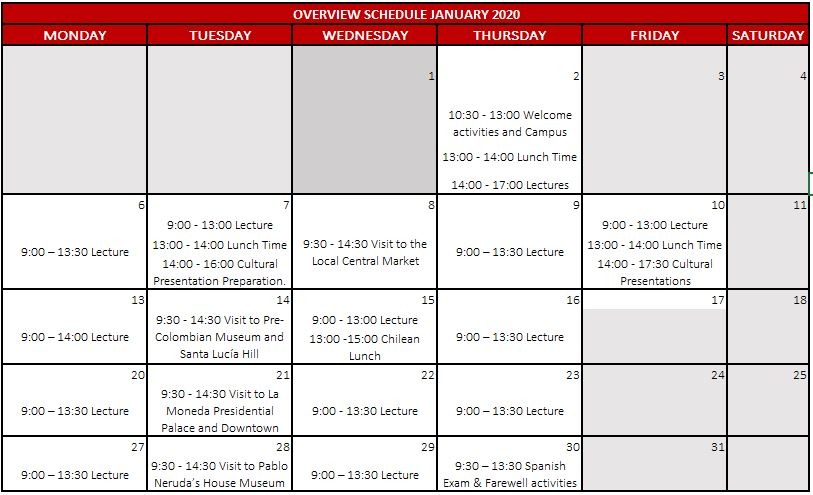 CAMPUS ACTIVITIES
Share new experiences and discover Chile with your classmates in a wide-range of events organized by the university.
UANDES Campus Tour.
Welcome and Orientation Day.
Typical Chilean Lunch.
International Cultural Presentations.
Farewell Activities.
ADDITIONAL INFO
CANCELLATION POLICIES
Full refund of tuition fees will be made if a GO UANDES program is fully booked, is cancelled, or an application for a visa is rejected. Proof of the visa rejection is required within two weeks from the date of notice.
Any student who withdraws from a GO UANDES program more than four (4) weeks prior to the commencement of that course will have the total fees paid refunded minus a cancellation charge equivalent to 50% of the application and program fee.
Any student who withdraws from a GO UANDES program less than four (4) weeks prior to the commencement or at any time after the commencement of a course is not eligible for a refund of tuition and application fees.
PAYMENT PROCESS
Application and program payments fees should be made payable to Universidad de los Andes in Santiago, Chile, and sent via wire transfer in one payment, from the either the partner University or directly from the student one month after sending the application form.
The banking information is as follows: please note that the wire transfer fees must be paid in full by the student or institution of origin, and not charged to UANDES. Confirm with your bank that the total amount received by Universidad de los Andes is the TOTAL COST of the program after all transfer and banking fees have been applied.
Commissions may be charged in the International transfer process by both the bank of origin and the intermediary bank that is responsible for the deposit reaching our bank. For this reason, it is important that the student assures with their bank that when making the payment, the total amount is sent under the EXPENSES OUR modality, this proves that the University will receive the full amount of the transferred fees without discounts by intermediary banks.
UNIVERSIDAD DE LOS ANDES
ID (Tax Number): 71.614.000-8
Account Nº: 051-00-08649-4
Bank: Banco Santander Chile
Swift Code: BSCHCLRM
Address: Bandera 140, Santiago, Chile
Reference: Rosario Diaz
Once the student has carried out the program fee transfer, the transfer voucher details must be forwarded to rdegrazia@uandes.cl.
ADDITIONAL SERVICES
HOUSING
Universidad de los Andes does not offer on-campus accommodations. However, the International Relations Office can recommend external housing options. We recommend participating in a homestay program as it will allow students to immerse themselves in the Chilean culture.
Homestay: Housing with Chilean families include: meals (breakfast & dinner), Wi-Fi, single room, laundry & housekeeping and pick up at the airport.
3 weeks: $830 USD approximately.
4 weeks: $890 USD approximately.
*Other housing options can be recommended upon request.
AIRPORT TRANSFER
UANDES can organize transportation for the students from and to the airport as well as assist them with transportation from their accommodation to UANDES.
Approximately $60 USD for a private transfer (included in case the student chooses a homestay package).
VISA
Participants do not need a student visa to participate in short term programs so long as their stay does not exceed three months. If a student needs an invitation letter in order to obtain a tourist visa, UANDES can provide it. It is the responsibility of the student to request such a letter.
For any doubts please contact Caitlin McNamara at cmcnamara@uandes.cl.
APPLY HERE!
HOW TO APPLY
Final application deadline for January 2020 programs: November 1st, 2019. Apply here!
Students must contact Caitlin McNamara (cmcnamara@uandes.cl ) who will guide them through the registration process. Registration will require the following documents, all in one PDF file:
1 ID photo.
Application Form.
Copy of Passport (Personal Information).
1 headshot photo.
Short Student biography.
Proof of International Health Insurance.
FOR STUDENTS:
FOR PROFESSORS AND INSTITUTIONS: